In the context of global self-isolation, online trading is the only way out for most businesses: since offline stores were banned during the epidemic, they have to throw all their resources into developing the e-comm business.
Food and drug delivery companies, on the other hand, have difficulty coping with the influx of orders. As a result, each business has to form its own strategy for managing online sales.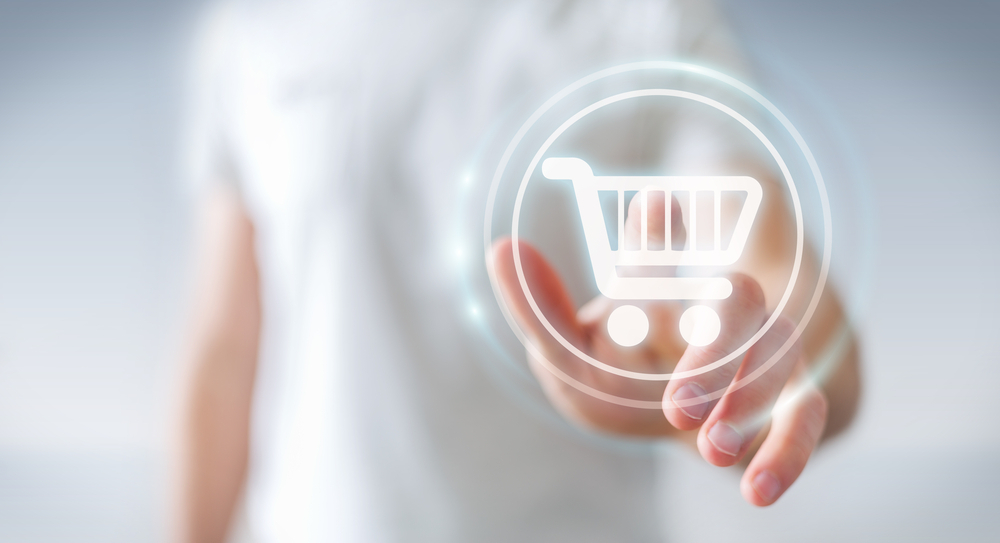 According to IPG Mediabrands, the number of online orders increased by 30% during the epidemic in China; but this growth was mainly due to food sales (+ 150%). Products are the main thing that people locked in their homes order on the Internet.
The most important aspects to consider when creating and promoting an online store are listed by Pavel Mrykin, Calltouch's end-to-end analytics expert, and described for RB.ru. NIX Solutions gives this translation so that you can read and know.
Stores offering essential goods, baby products, pet products and medicines also faced increased demand. So, over the past month, the number of searches in Google in the field of online pharmacies has grown by 809%, products – by 525%.
Not all companies were ready for such a load and able to cope with the jumped volume of orders – this causes a lot of negative feedback among consumers, primarily in social networks. In this situation, there are two main ways to solve the problem: either increase capacity by expanding the staff of couriers and cooperation with delivery services, or reduce advertising activity to reduce the number of purchases.
Anti-crisis measures
However, a much larger number of areas are now trying to cope with losses. Sales at clothing and footwear companies, sports and leisure products and luxury goods, including jewelry, fell. According to SimilarWeb, online trading in recent months has declined significantly in almost all countries: in times of crisis, people prefer not to risk finances by buying only the essentials.
And if large business in this situation still continues its marketing activity, then for small and medium segments expensive advertising can no longer afford.
Of course, limiting advertising is not a panacea: of course, this will reduce costs, but revenue growth will not help. To stay afloat, many service companies are changing their format, turning into online stores. So, cafes and restaurants begin to sell dishes with home delivery, beauty salons – care cosmetics, fitness clubs – sports nutrition.
All of these organizations have to accelerate online trading platforms and set up advertising in an accelerated mode in order for these products to reach the buyer. But for many of them, this is the first experience of such an activity, and there is no time for errors; therefore, it is important that all processes are configured correctly from the very beginning.
Choosing a Niche During Self Isolation
The first task facing such companies is to decide on a niche. In other words, you need to understand exactly what products are in demand in the current situation. So, in conditions of self-isolation, the demand for decorative cosmetics is much lower, since at home makeup largely loses its relevance. This will have to be taken into account by beauty salons opening their online stores.
Due to the massive "move" of business to online, competition has intensified significantly – despite the fact that due to the crisis, the population has lost income. Therefore, it is important to carefully study the competitive field and find the product that will be both unique and in demand in conditions of self-isolation.
The next step – the creation of an online platform – can also cause difficulties. Due to huge losses, many companies do not have a budget for a qualified agency to develop a site and configure advertising. This means that they will have to perform this task on their own, which is fraught with errors that will affect the operation of the store.
Error handling
The most common of these errors are an inconvenient catalog or ordering process, the need to register to make a purchase, poorly configured search and filters, lack of optimization for mobile devices, lack of product information and low-quality photos.
Avoiding all this and making a competent website on your own is quite difficult, so it's important to weigh all the pros and cons: almost certainly the work of a professional on freelance will cost less than permanent bug fixes subsequently and customers lost due to inconvenient functionality.
Another common mistake is the lack of a marketing plan. Without a clear promotion strategy, all advertising activities will be chaotic and will bring little benefit. For systematic activities, you need to revise your customer base, determine which segments will stay with you in the new conditions, develop a new positioning and think through all the promotion channels, including content marketing and SEO.
Search engine optimization is especially important for an online store. It depends on its quality whether users will be able to get to your site when searching for products on the Internet.
Context, remarketing, analytics
One of the most effective promotion channels for an online store is contextual advertising. An important nuance: for it to work, each advertisement must lead to a specific product card. In other words, at the request "dandruff shampoo", the user must go either to a card or to a filtered selection of appropriate products, but not to the main page or the entire category of hair care products.
Another popular way to promote an online store is through dynamic remarketing. Its essence is to track the user who opened the product cards, but did not order them, and then "catch up" with they advertisement of products from the category they were interested in.
With the right settings, this method gives a very powerful result: for example, the electronics store "Element 5" using dynamic remarketing for different categories of users for 9 months increased the number of orders by 10% and reduced CPO (cost per order) by 20% on all channels.
To build a competent communication strategy with each type of client, you need to correctly segment the audience. The basis of any segmentation is analytics. By examining customers who come to your store, you can understand their needs and talk with everyone about what is important to them. And in order to track the path of the buyer as a whole, from displaying ads to cash at the box office, you need tools for end-to-end analytics, which gives you information about user actions on the site, expenses in advertising cabinets and transactions from CRM.
The value of end-to-end analytics is especially high for online stores – but with a large number of sites manually collecting data takes too much time, therefore the role of services for automating this process is growing.
If there is no time and resources to develop a full-fledged site, there is a solution in the form of its "light" version – an online store in social networks. To do this, you can either add products to the company's page on Facebook or VKontakte or create a separate application: for this purpose there are special designers: for example, Ecwid, Shop-Script or ShoppyBoom.
Trading through social networks can also be used as an additional channel to the main site – especially since it is much easier to arouse the interest of subscribers to a "live" page than to attract users to a separate platform.
Content Role
Social media activity is another effective and relatively inexpensive channel for promoting an online store. It is there that you can communicate with your target audience, providing it with useful and interesting content. In general, content marketing is one of the most important tools to maintain interest in a brand. This is especially true now, when, due to self-isolation, people have more free time, which many people prefer to spend on social media. And your sales will depend on how well you manage to maintain the attention of the audience.
So, many companies now conduct free online activities in social networks or on their websites: fitness training, cooking classes, makeup and personal care workshops, tastings – everything that can motivate consumers to buy their product.
For example, the American sports equipment company Peloton recently launched free online cycling training, which has increased the demand for brand exercise bikes. Now access to training costs $ 58 a month, and on March 16, the company's shares rose 12% – while the rest of the market collapsed.
How to get maximum
Go online. If you work in the service sector, think about which products that are close to your topic, you could sell or rent.
When choosing a niche, carefully analyze the situation to understand what is in demand in conditions of self-isolation.
Examine your competitors and decide how you will rebuild from them.
If there is not enough budget for an agency, hire a freelancer for at least some tasks (setting up advertising or developing a site). Do not waste your time trying to figure out a new field for yourself – it is better to find a more effective application for it.
Think carefully about your marketing plan.
Create a strategy for delivering content that will be interesting and relevant to your audience.
Set up ad campaigns and end-to-end analytics.