Every year shopping online continues to gain in popularity. People are looking for the most favorable option to buy. Against this background, online stores try to offer the best service and compete fiercely with each other. According to studies, about 1/3 of customers refuse to use the services of their favorite brand after an unpleasant experience. Attracting, satisfying, and keeping customers is becoming increasingly difficult. Companies that don't pay enough attention to improving the customer experience have a good chance of losing the competition. How should you ensure a pleasant customer experience? NIXSolutions will explain.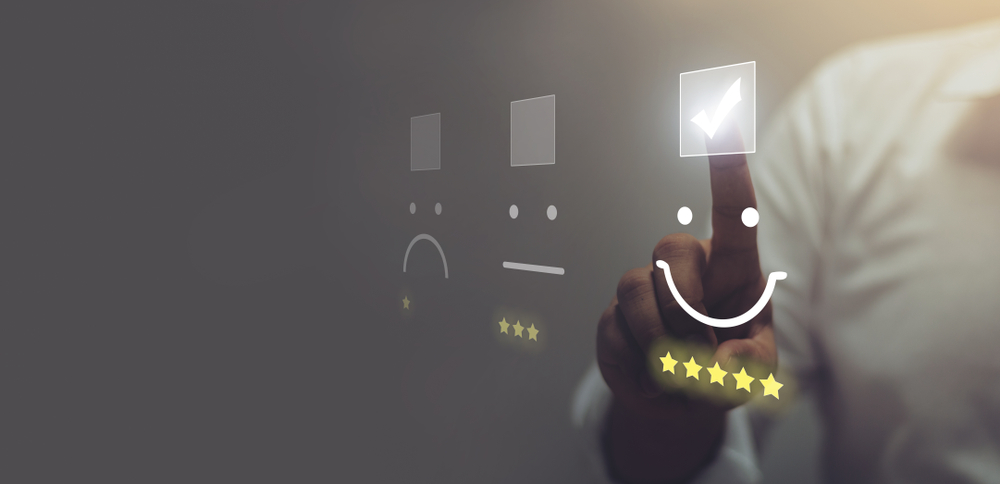 Personal Approach to Each Client
Creating a quality Customer eXperience (CX) includes several mandatory elements. Personalization is one of them. Any product or service must solve the problems of a particular customer. You need to make the person to whom the product is offered feel that it is made especially for them and is sold on individual terms. It is important to emphasize the uniqueness of each client.
Personalizing offers based on collected data depends primarily on your ingenuity. You can greet the user by name on the homepage and when sending out advertisements. Offer them products based on geolocation and weather conditions. Advertise your delivery options and show recommendations, depending on the customer's previous experience. It's necessary to personalize the specific purchase as much as possible. Personalized birthday discounts or invitations to various events can be an effective solution.
Predictive analytics systems are of great benefit. Using them, you can determine by user activity what may interest a potential client shortly. Here it is worth taking into account past purchases and search queries. Many well-known brands develop predictive analytics systems for specific groups of people. Based on the analysis of purchasing habits, analysts with a high degree of probability can predict their future purchasing activity. Therefore, they start sending out discount coupons for certain products in advance.
Mobile Communication
A pleasant user experience implies optimizing all available channels for mobile devices. It is necessary to intelligently adapt your online store site for quality work on all mobile platforms. You can create your own e-commerce application or place your offers on popular marketplaces. It should be convenient for the client to receive information from different devices. There shouldn't be any technical difficulties with overloading the interface or anything else.
Today every e-commerce seller is obliged to offer their product on mobile marketplaces. Of course, if they want to promote the business more effectively. But to do so, it is worth making sure that all advertisements or product images are well accessible to users in the needed format. It doesn't matter how sales are made – through its own website or using another way. The reality is that more and more shoppers prefer to shop using mobile apps. The biggest e-commerce players are seeing a steady increase in online sales through mobile devices.
More Relevant Products
Many people being in the role of a buyer at least once experienced irritation because of intrusive advertising. Such a negative experience always leaves an unpleasant residue. It is better to offer your customers relevant products that pique the customer's interest. This is a good way to provide an excellent online experience. Don't overwhelm customers with unnecessary offers. Show something they can add to their shopping cart. You need to motivate customers with valuable offers and the right frequency of your messages. Don't discourage customers by being overly active. But don't forget that offering valuable discounts and additional products can increase your online store's customer base.
Seamless Delivery and Return Policy
GWI reports nearly 30% of shoppers are willing to forget their orders in their cart thanks to expensive shipping. No wonder! The vast majority of North American consumers prefer free shipping. They are even willing to wait longer just to avoid overpaying. For the customer having free, and fast shipping is usually crucial. It's worth thinking about. Especially – about contactless pick-up popularity during the pandemic. Maybe your competitors have already done it.
You should conduct surveys to find out the negative things. Find out what prevents customers from shopping at your online store. Perhaps it's your form of verification that doesn't create trust. Improve your service. You need to introduce a clear and convenient return function.  It's important to offer the customer multiple payment options. Create a chat for professional advice and dispute resolution. Maintain a high level of customer satisfaction.
Social Media Shopping
Most e-commerce representatives are integrated with social networks. Streamlined omnichannel interaction solves a lot of problems. Don't use one channel for traffic. Think broadly and try to get your products to an audience of Instagram, Facebook, Pinterest, or Amazon Prime members. 
More experienced e-commerce sellers use different platforms to reach their potential. They provide buying options through websites, social media, and third-party marketplaces.  This is the most effective customer experience possible. The rapid growth of social commerce is taking online sales to a whole new level.
It's important to keep up with the latest trends. You can sell your products using special social media monitoring tools. Can find out a lot of useful information about the buying preferences of your customers. Find reputable platforms and negotiate for the promotion of your products/services among certain consumer groups.
 Summary
First of all, you need to understand who your customers are. People are very unpredictable. An effective way to gather the right information is to reach out to your target audience. Then you should analyze all the collected data together with a team of specialists. It is important to influence customers with a thoughtful customer experience. If a customer sees that they are treated respectfully and not as a source of profit, they will be happy to continue the interaction, notes NIX Solutions. They will be willing to spend more money. If you get to know a customer's preferences well once, you can work with them for a long time in a known pattern.