Introduction
2020 became a big test for all economies of the world.  People were not ready for the first wave of the covid-19 virus pandemic. It led to the general closure of small and medium-sized enterprises that lost the ability to somehow work and were simply massively ruined. Despite this sad fact, there were also those who were able to adapt and even improve their project by transferring their capacities to online rails. In this article, NIX Solutions' specialists will try to guide those who want to enter the world of eCommerce.
5 reasons to move your business online
Now the situation for small and medium-sized businesses is difficult, and entrepreneurs have to find new methods of distributing their goods and services. Thanks to the popularization of the Internet, now every store has the opportunity in one way or another to declare itself on the World Wide Web. What reasons, apart from the crisis, motivate such a serious step?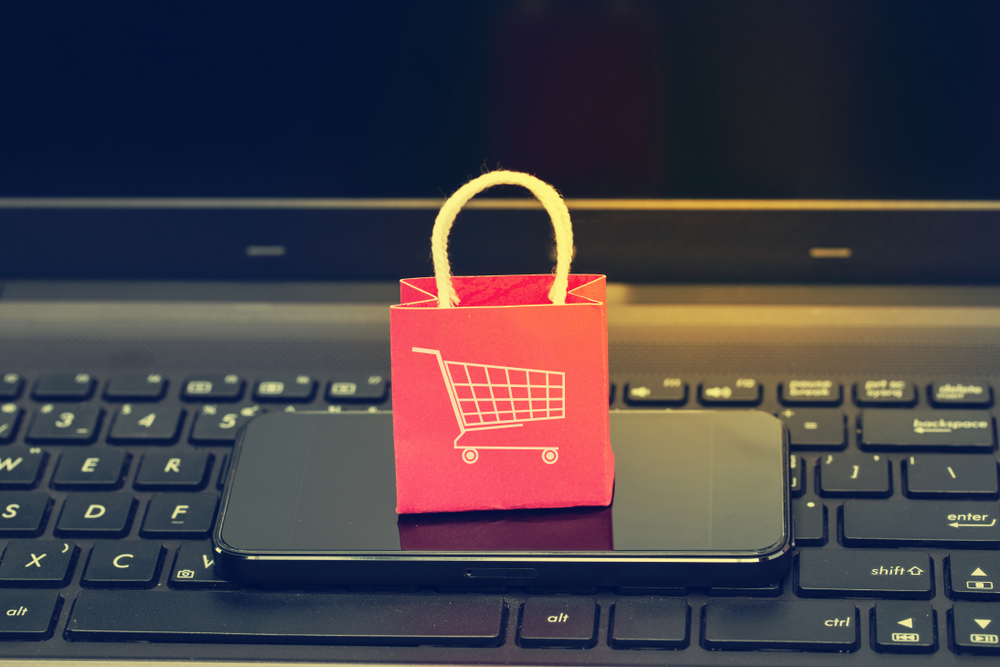 Reason 1. The opportunity to declare yourself
People pay less and less attention to beautiful shop windows, booklets, advertising brochures and billboards. This is due not only to the raging pandemic, but to a greater extent with the fact that the Internet has taken over the world as a whole. People almost stopped leaving the house. You no longer need to go outside to get restaurant-grade food or buy clothes. Many people are studying at home and moving to remote work. Therefore, advertising on the Internet finds much more response.
A store in the center of, let's say, Berlin will attract a certain number of customers, regardless of the quality of the goods, and will also be able to promote the Internet site. By opening an offline store, you can get buyers only because of a good location and not really advertising yourself. There are no streets and bright shop windows in the web space, but you also need to look for lively resources there, as well as competently present your store/salon/office.
Reason 2 . There are no employees, the face of the enterprise is the site
Even in the most reputable showroom there can be an unpleasant employee who will scare away some of the potential buyers. The human factor in sales fades into the background, and the parameters of the website, its functional features and the beauty of photos, literacy and detailed descriptions, real reviews and the ability to quickly contact a consultant are becoming more important.
Reason 3. Target audience expanding
During development, each business project has a target audience. When creating an Internet service, it is especially important not only to know who the target audience is, but also to sensibly assess its preferences and ability to pay. By understanding these inherently simple things, one can not only gain a foothold in the market, but also spread influence. For example, if a store sells a variety of tableware through an offline store, then the Internet platform will allow you to expand the sales area by delivering to neighboring cities, regions and even countries.
In theory, any entrepreneur can figure out the promotion. Studying will reveal the main tactics for reaching a mass buyer. The essence is in observing simple principles:
Maintaining an adequate value for money.

Being a competent specialist in the field, being able to answer customer questions about the product and its operation.

Being polite and friendly in any situation.

Being able to resolve conflicts.

Always following up on feedback, picking up the phone and responding to messages.

Staying interested in any customer.
This does not require large financial costs. The desire to work and develop is all that matters.
Reason 4. A chance to see your project from the outside
Not many people can say directly that they are not satisfied with something in the office/showroom/point of sale. It is much easier to simply no longer come to a place that did not satisfy by some indicators. And through the Internet, the entrepreneur receives much more response and real feedback. Some parts will be non-constructive, but some points will help to understand the existing problems. You should not limit yourself only to your own business, you need to keep an eye on your closest competitors. By analyzing their advantages and disadvantages, you can significantly improve your own enterprise.
Reason 5. Walking the familiar path
There are a lot of sites nowadays. No need to reinvent the wheel. It is enough to see how a similar website functions and do the same at a good level. There is a whole range of specialists who will be able to implement a high-quality website that meets the requirements of the average buyer.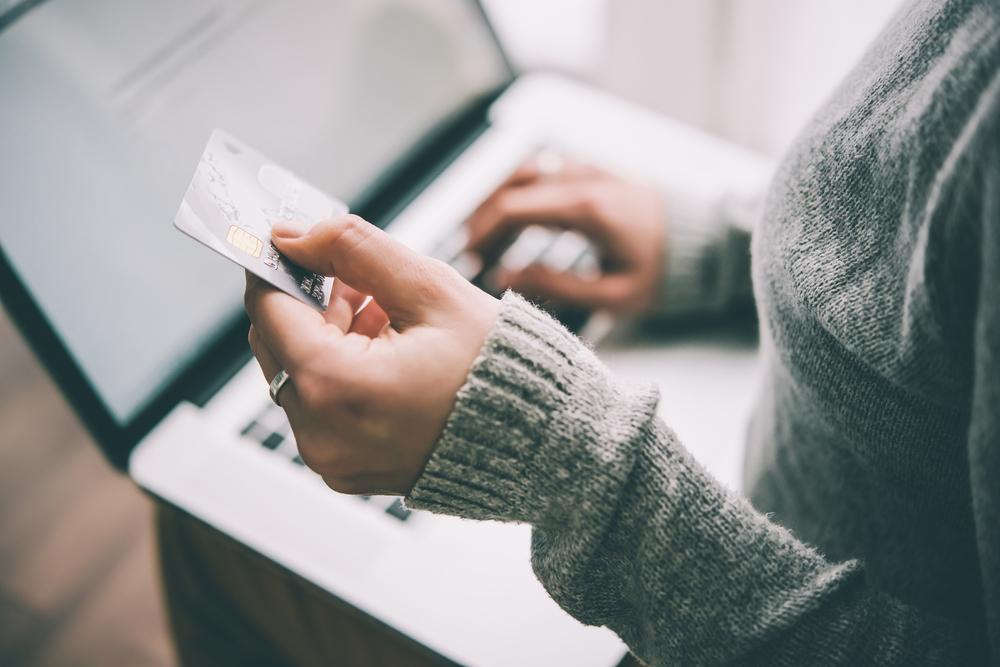 Launching an Internet project is a labor-intensive and even frightening task. Here, not all parameters depend on your knowledge and skills. Many are repelled by this fact, especially if the entrepreneur is a person of the older generation who can hardly manage modern gadgets. But relying on the help of proven specialists is the right step that will allow you to go through the path of development without serious difficulties and mistakes.
Where to start: website or social media page?
If an entrepreneur is just going to go online, then they will probably have a question: is it possible to get by with pages on popular social networks or is it better to create a website right away? Let's consider both options in more detail.
Social networks
It makes no sense to list all the popular Internet communities of our time, everyone has already heard about them. One must choose wisely a spot among them, and not spray the efforts on everything at once. After analyzing the target audience, you can roughly understand where there is an interested client and where there are fewer competitors. You also need to proceed from the properties of the site. For example, Instagram is an ideal service for visually interesting products and services.
Benefits of social networks are in:
A relatively low threshold of entry, as even a self-employed person who sells something unique (for example, handmade products) can organize a decent account.

Ease of use: the specialists of the platform itself have already organized everything for users.

Rapid recruitment of an audience, as you can recruit the initial number of interested parties even without advertising.

Word of mouth: super interesting creative content, products or advertising can go viral, allowing you to increase the community several times in a couple of days. Here, one may also need help from specialists.
This distribution method has its drawbacks, the first of which is competition. Due to the low threshold of entry, everyone who has something to offer is torn to each site. It is very difficult to stand out against this background. If products or services do not differ from competitors' products, then in order to capture the audience you will have to come up with a huge number of third-party enticing tricks. For example,  advertising should surprise, giveaways and discounts must drive potential customers crazy.
Other problems may arise, such as limited functionality preventing the introduction of new options. Some products will not find a consumer at all. It is hard to imagine that an ordinary client would be interested in b2b products, like factory machines.
Websites
You can create a decent website yourself, or order it from a specialist. It all depends on financial and intellectual resources. But does this make sense?
Websites have many advantages, including:
The ability to implement any ideas. Such a brainchild will look the way the entrepreneur considers it necessary, and will be able to have all the necessary functions and options.

Wide audience, not limited by the framework of social networks.

Possibility of broad and detailed performance monitoring.

Property rights. If the social network perceives your products as unacceptable according to some criteria, then the account will simply be blocked. A website is property that you can sell, buy and use at your own discretion. In addition, you can set up ads and profit from them.

Respect for buyers. Not every client, once faced with scammers in the Internet communities, will find it possible to buy something there, and the sites inspire confidence. Governments and other large businesses will be more willing to partner with the website owner.
There are two significant drawbacks to this option: the complexity and high cost of creation, as well as problems with marketing. Advertising may require significant costs, since the site will not even be on the first search page in a search engine without investing.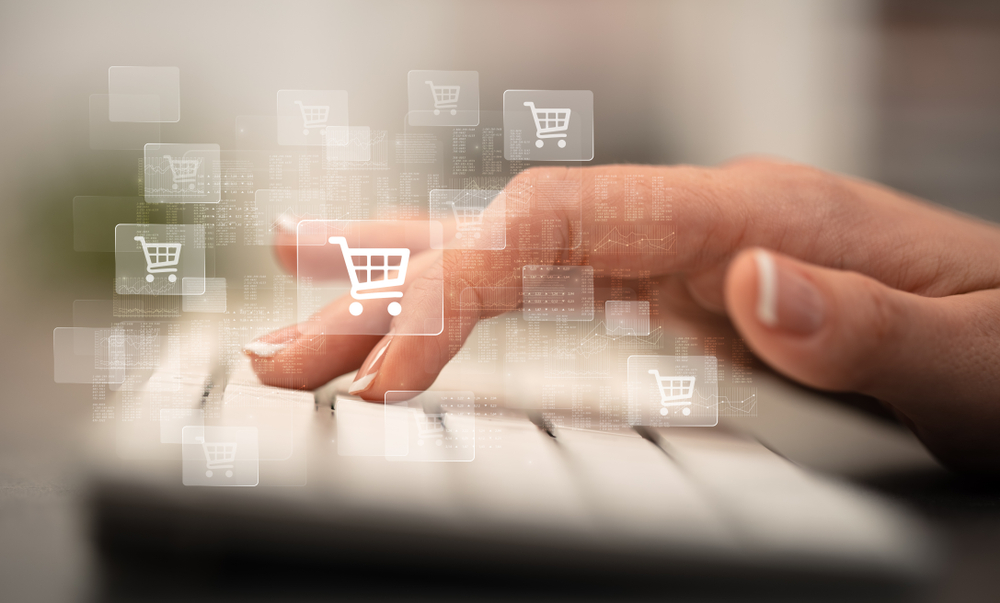 Which is better?
Social media is an option for a small company with low incomes or for a start-up project. A website is a more serious investment that a large company in the modern world simply cannot do without. Evaluate the longevity of your undertaking and decide whether the project is worthy of the website at the moment. Your decision should be based on the goals and objectives of the enterprise. Ideally, it's best to distribute your product or service across both sites.
How to quickly move your business online
Transferring your business to the Internet is a serious and difficult job. Below will be described a generalized version that will allow you to understand the process and sequence of actions without specific details.
We create a platform on the Internet
Creating an account on a social network is a simple matter, so let's take a closer look at "site building". You can complete such a project in a few hours using special constructors. With their help, you can create such websites:
Shops.

Catering restaurants and cafes.

For companies providing services.
Choosing a constructor, filling out the form and linking the site to an email. Next, we adjust the design, add products and photos to it, launch the payment system, set up delivery terms and other elements.
Design
There are templates in constructors that do not have any special features. You can choose a theme template that suits your requirements (sports equipment, flowers, food, renovation, etc.). However, it is much more interesting to order the development of an individual project, with accompanying unique and recognizable features. The visual component is the first thing that a potential client will see and appreciate, so you should not save money on it.
Adding products
Filling in is one of the most tedious parts of website development. Each product must have a photo, title, description, parameters and value. Products should be categorized for ease of use.
Debugging payment processes
All online purchases are often paid online. To set up settlement and cash services, one or more payment systems must be implemented. There is a whole list of such payment systems in good website builders, you just need to go to the list and select the desired items.
To make the payment options function, an online checkout is required, integrated with the website, payment platform and current account. The best option is cloud-based online checkouts connected to your online store as a SaaS service. It will allow customers to automatically receive an electronic check, as well as send a duplicate to the tax office immediately after the transaction.
If you have a modern offline cash register, you can integrate it with the website. Thus, payment can be accepted both via the Internet and in the office.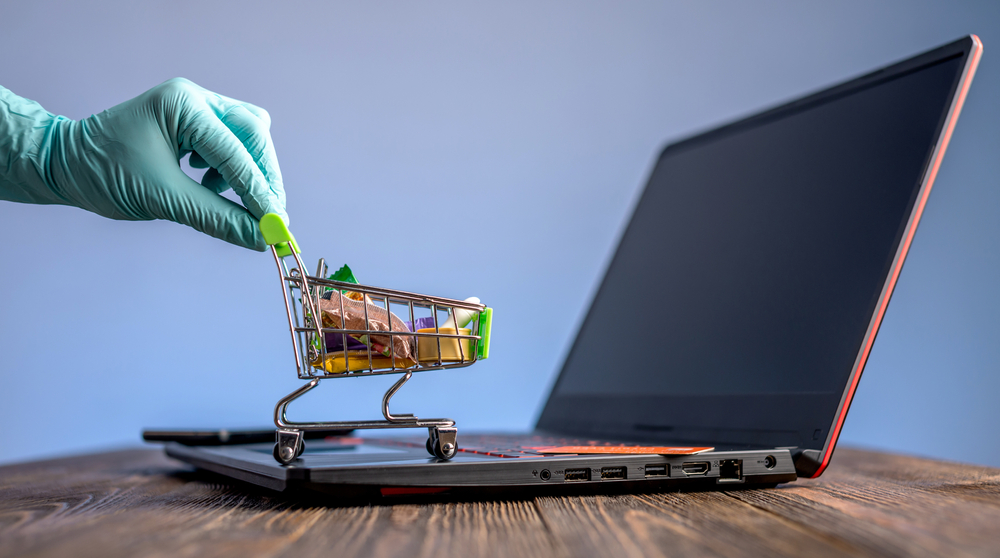 Delivery
Only large enterprises with a large chain of stores should create their own delivery service. This will require renting cars, hiring couriers, and controlling logistics and technical processes. It is much easier to use ready-made integration with existing popular delivery services. Pay attention to the services that are most widely used in your specific area or city.
Debugging important nuances
Let's hypothetically imagine that a website with goods is ready, can accept payment and deliver products. What else is needed for its work? The answer is obvious and simple – buyers. Advertising should attract the first customers, and the quality of service and goods will make them permanent. Firstly, it is necessary to place in the offline store information about the transition to remote service, where also indicate the e-mail addresses of the site and social networks through which the goods or services are now being sold. Secondly, we launch an internet marketing campaign. This can be contextual advertising through search engines, promotion in social media, banal distribution of information to clients.
In addition, it is necessary to monitor the effectiveness of marketing through different systems, constantly change and debug the approach to promotion. This will make the promotion more efficient and speed up the process.
Conclusion
If before the pandemic, businessmen were still pondering whether to go online or not, now this is a prerequisite for the company's survival. For some, this may seem like a real misfortune, but even after the crisis has passed, Internet sales will continue to bring business profit. You should not postpone the transition and do not need to do it "somehow". If you approach this process wisely, further development of the company and increase in coverage are not far off. However, if you are unable to independently carry out this labor-intensive procedure, you can always contact a specialist. NIX Solutions will help you understand everything in more detail.