Wunderman Thompson published a study on e-commerce in 2021 Future Shopper Report 2021. The study surveyed more than 28,000 consumers in 17 countries about their current and future shopping habits, revealing how global online shoppers are shaping the future of commerce and how companies should respond to win online.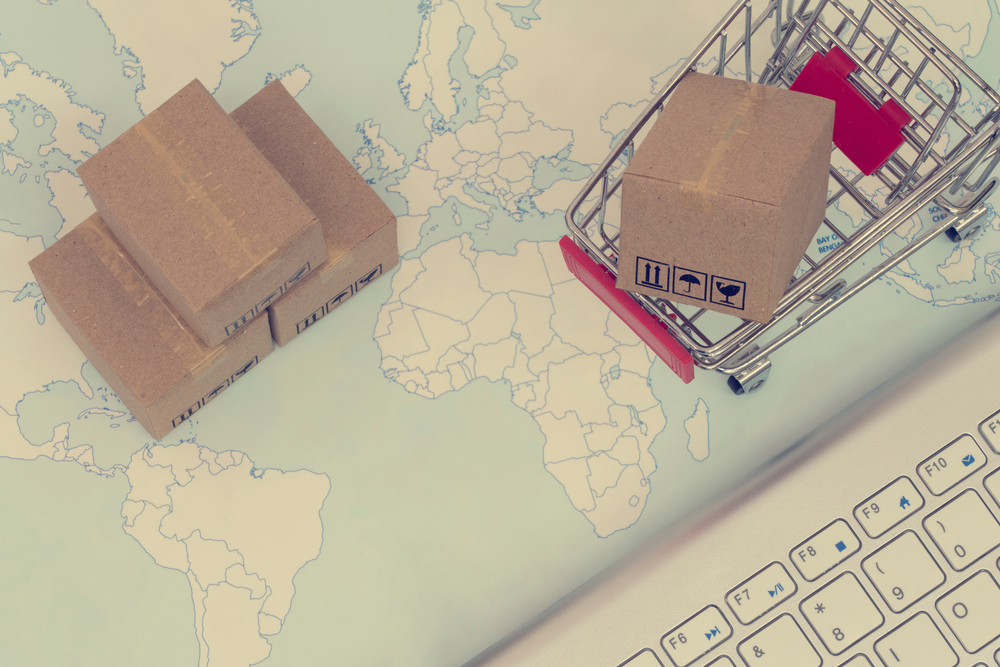 The report shows that in a post-pandemic world, online shopping will account for more than half (51%) of retail sales globally, with 72% of global shoppers saying online shopping came to their rescue in 2020, and almost three quarters (73%)) noted that in 2021 e-commerce will become more important for them. Convenience has become another factor contributing to the fact that 60% of the world's shoppers are using digital technology as a result of the pandemic, says MMR.
The main trends are as follows:
The online marketplace is estimated at $60 billion a year. At the moment, almost 30% of China's population buys goods through direct channels. According to the data, Chinese consumers shop on social media an average of 11.4 times a month.
E-commerce
52% of global consumers switch to Amazon for shopping inspiration, 63% of consumers visit Amazon to find products, but only 27% of consumers buy products on Amazon.
24% of consumers believe that the brand is very important in their online shopping decision, only 3% of consumers believe that the brand is not important, so the brand is still an important factor when making online shopping decisions. However, 38% of consumers say it's more important to buy a product on time than to buy a brand they like.
Digitalization of products and services
The survey found that 28% of goods purchased online are digital.
35% of online sales are done through Amazon.
Driven by the global pandemic, 32% of online shoppers are looking forward to shopping without cash.
The future of logistics
In the past, the supply chain and its suppliers were only part of the supply chain, but now they have become major players, subverting consumer and industry expectations.
Purchase returns
A study of the factors influencing online shopping found that free returns (28%) and simple returns (25%) highlighted a new area of ​​the online selling experience that is ready to innovate.
The mystery of the environment and business
Over the past five years, 44% of consumers said their purchases have become more environmentally friendly, and only 4% said their environmental awareness has declined.
Hugh Fletcher, Head of Consulting and Innovation at Wunderman Thompson Commerce, commented, "eCommerce can no longer be viewed as a secondary sales channel. Global shoppers have clearly stated that this will be their primary retail shopping channel in the future. Some organizations, and especially marketplaces, are reaping the rewards of their investment in a strong online presence."
"Amazon maintains a leading retail position in the West, along with Mercado Libre in Latin America and a number of marketplaces in the Asia-Pacific region, but they face growing pressure from consumers demanding greater ethics and competitors who are investing in proprietary direct consumer offerings, digital markets, innovation and social media platforms. Add to that the fact that COVID-19 has weakened brand loyalty and serious problems remain in the sector. It is no longer enough to have an online offering that reaches customers through one or two channels and expect a long-term ROI. "
In general, consumers are demanding integrated omnichannel offerings from retailers and brands, notes NIXsolutions. What's more, two-thirds (64%) of shoppers globally say they prefer to shop from brands that have a presence both online and offline, while 59% of consumers said they would like brands to be unimpeded. communicated with them on all channels, digital and physical. And their expectations must be met: almost three quarters (73%) said retailers need to change for the better by offering them the products, services and experiences they expect.
This means that retailers must tap into multiple channels, including social commerce, which will become an important aspect of e-commerce. In fact, 44% of global consumers have already made a purchase on social media, and more than half (56%) intend to increase that number in the future.
"2021 and beyond will see an era of more diverse online offerings, in which marketplaces, consumer-facing brand sites and social commerce will play a key role. Companies must ensure that this more complex online landscape complements their overall retail offering, which should cover both digital and offline. "