Artificial intelligence has become such a common concept that it is difficult to open a newspaper and not find an article about this technology there. AI is no longer just a buzzword; AI solutions really help save money and improve efficiency. This is a translation of VC's material on eCommerce made by NIX Solutions for joy and educational purposes.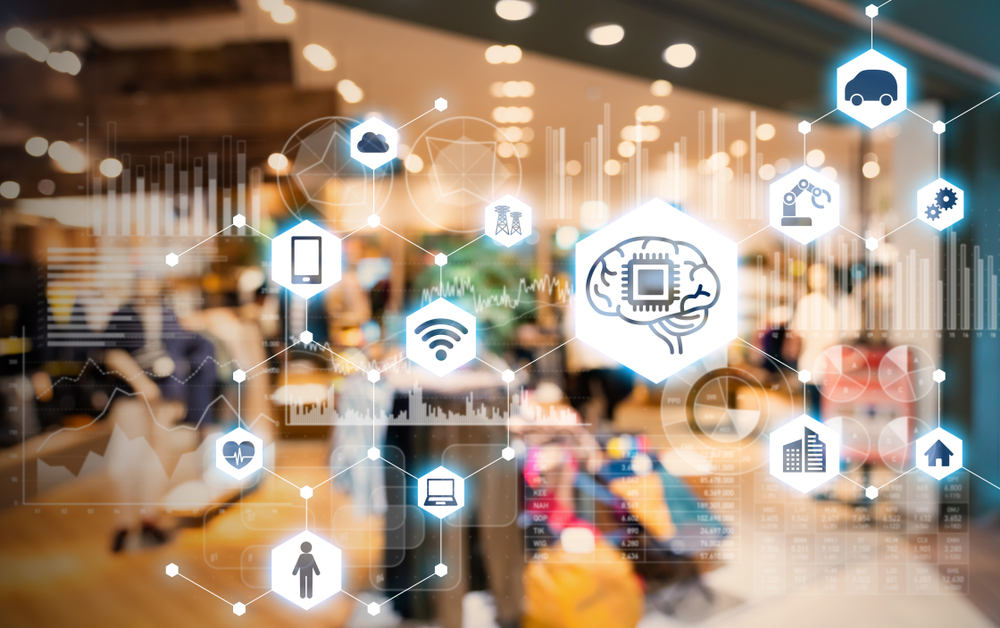 My name is Svetlana Vronskaya, I work in the analytical solutions department of KORUS Consulting, where we run the Analytics Now Telegram channel. Let's talk today about how retail is changing with AI. What is already considered a standard, and what is found only in pilot projects?
The market for AI-based retail solutions was $720 million in 2018 and is expected to grow by 35% over the next five years. And Cap Gemini estimates that retail will save $340 billion by 2022 through this technology. The popularity of the solutions is obvious.
Analysts believe that in addition to the investments fashion, the use of AI has spurred e-commerce, since it is it that primarily benefits from solutions of this class.
In terms of technological blocks, AI products in retail can be divided into the following categories: computer vision, natural language processing, machine learning (ML), and other analytical solutions. And investments in different categories are different: of course, ML is most popular, because it requires less costs, while the development and implementation of computer vision solutions requires the purchase of special equipment.
Where are AI-powered solutions particularly effective in retail? There are several main areas of AI application.
Pricing
First, it quickly shows the effect of using technology to optimize pricing. Imagine that you have a chain of stores: some are located on the central streets of the city, some in residential areas. Will managers be able to quickly recalculate prices, compare them with competitors' prices and change the cost of goods in stores, taking into account the factors of the location of outlets, weather, calendar, etc.? Of course not. But this task is easily handled by systems based on artificial intelligence, and thousands of retailers around the world are already using it.
EBay has an interesting case on pricing. AI tells online sellers what price to put on a product so that it can be bought faster. Try it the next time you sell something you don't need.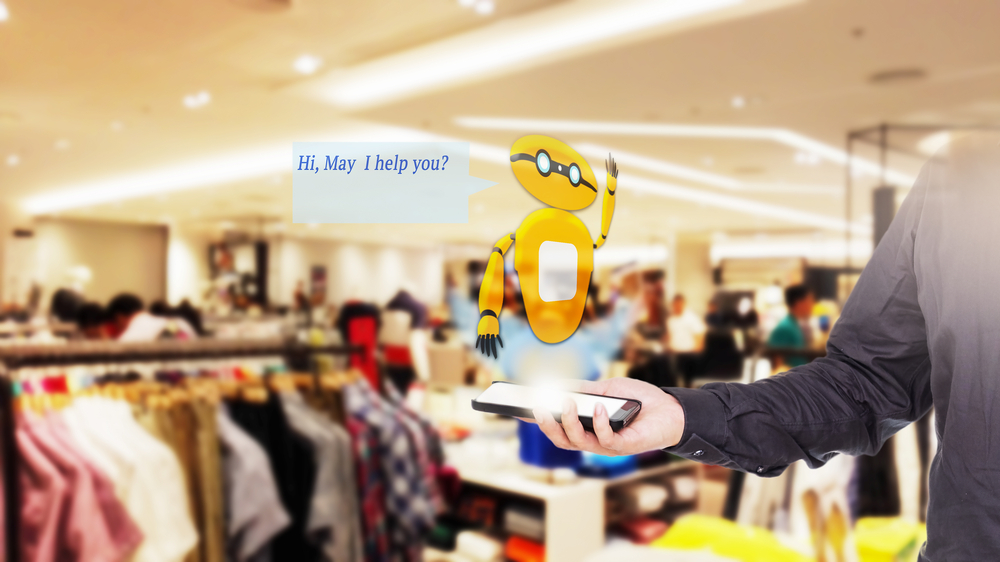 Logistics and supply chains
The next area of ​​AI application in retail is in logistics and supply chains, and here the efficiency is most evident. Here is an indicative case of the H&M network, in whose stores the AI ​​platform analyzes receipts for each of the outlets and goods returns to them. What for? In order to automatically reorder missing (as it seems to the platform) goods to each store.
In-store shopping experience
A very fashionable use for AI is virtual fitting rooms, but so far no retail company that has tried to install them in their stores has announced their effectiveness. Of course, it is still convenient. Imagine that you no longer need to lean out half-naked from the fitting room shouting: "Please bring one size larger". Just click on the digital mirror screen or choose what you want. The goods for fitting will be brought to you directly in the booth.
But the most sophisticated retailers – mainly in the US – have already realized that more complex solutions can create a satisfying shopping experience.
Nieman Marcus has created the Snap.Find.Shop app, which allows shoppers to upload a photo of the item they want, check if there is one or a similar item in the store or warehouse, and get directions to their storage location. The retailer has very large stores, so this decision is especially important for them. There is a similar application for the Macy's network, however, in this app buyer needs to write the name of the product in the search bar.
I must say that AI-based technologies that help identify and find similar products are not new. Since 2017, the American network Target has been using a solution from the social network Pinterest – Pinterest Lens for such purposes.
Previously, NIX Solutions also wrote about such applications. For example, quarantine and self-isolation inspired Jason Mayes to create a remote clothes sizing app.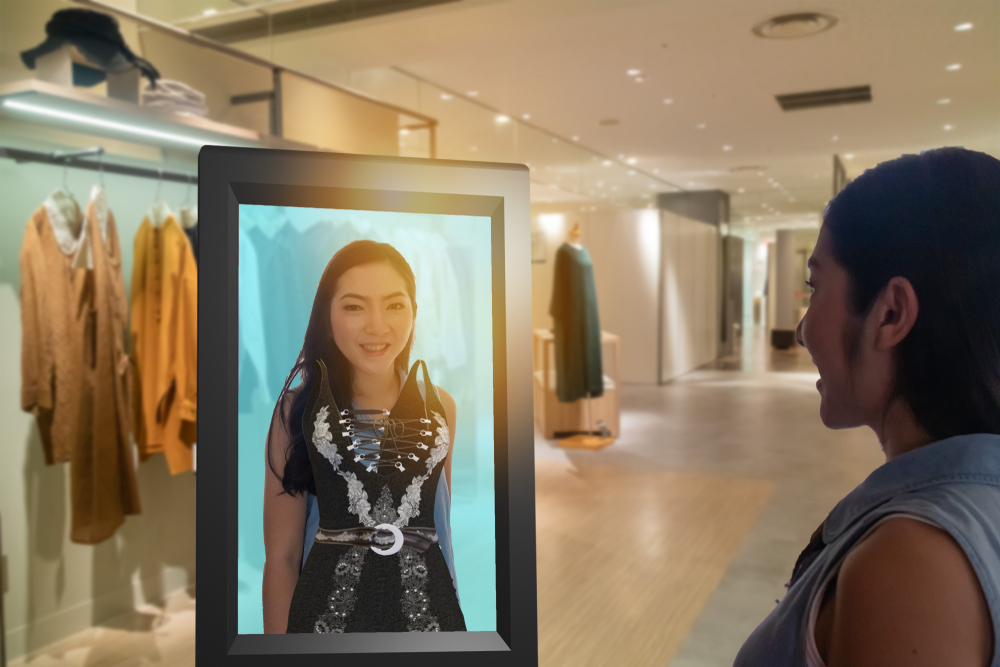 Marketing personalization
Another functional area in which retailers are actively using artificial intelligence is marketing. Marketers need AI for everything from optimizing marketing campaigns to creating personalized offers. A huge number of companies operate in this market, and almost every major retailer uses AI products to work with their customers. Everyone from the North Face to Zara has such cases. In 2019, online retailer Asos tried to solve the important problem of returning goods by creating a new functionality on the site based on AI, which tells the buyer not the product, but its size based on data from previous purchases and online questions.
An area that we all as shoppers come across every day is virtual assistants and chatbots. Sephora Color IQ advises us the right lipstick or foundation, Olay Skin Advisor for face cream, LoweBot for home and renovation products, Tommy Hilfiger's Facebook bot for boots, and Taco Bell for Mexican food.
Some retailers have already passed the text chatbot stage, and are working with might and main with the help of voice assistants, for example, with Alexa from Amazon. Already, there is nothing easier than buying a TV at Best Buy using Alexa, ordering flowers for mom at 1-800-Flower, or calling a taxi from Uber for an ordinary American.
And others
There are many more examples of the use of artificial intelligence in retail that are difficult to categorize. All of them are related to the collection and processing of data about customers and goods, but for different purposes.
For example, the well-known chain Walgreens collects data from sales receipts for antiviral drugs at all of its 8,000 pharmacies in order to predict flu outbreaks.
And the Japanese Uniqlo installed UMood kiosks in its retail outlets that measured customers' emotions using video cameras showing them clothes of different colors. Buyers don't need to answer questions, or specifically react to what they see. Dilated pupils, involuntary lip movement – and Uniqlo marketers already know that blue shirts won't be popular this season.
The amazing opportunities offered by artificial intelligence are not the future. This is what we are using right now, even if we don't know it. After all, we are all buyers.